---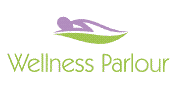 This is a 1hr session of vagus nerve massage and ear candling. This combination of treatments aids in the recovery of:
Sinus congestion
Migraines
Balance Issues
Vertigo
Overstimulation
Overthinking
Numbness
Anxiety Disorders (major and minor) 
and many more.
This can be done in person at our Wellness Suite located in Kent, UK.
This session lasts for One hour, 30 minutes of treatment and 30 minutes of rest to help the body recalibrate post treatment.