---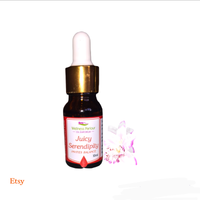 This blend is a royal affair. It has 3 sacred lotus flower blends and a hint of gingerlily to polish off the qualities of this blend. 
It is light yet gripping soft and regal in scent. This scent is a lovely balance between soft, regal and alive citrus bursts.
This is a must have for your mood booster collection as it invites balance.
Ingredients - blue lotus, white lotus, pink lotus'  white gingerlily & tangerine citrus blend essential oils.